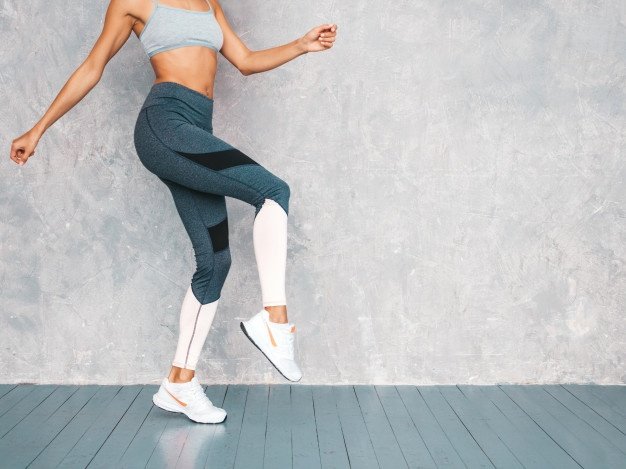 Have you ever heard about the power of a subconscious mind? Have you ever thought that wearing something can make you feel healthier and more functional? Look it up! If you haven't already.
What you are going to find is high-performance clothing known as activewear. A fresh Victoria University study for the female activewear market showed that activewear is more beneficial for your health. The research further found that women who wear exercise gear – regardless of the fact of whether or not they plan to work out or are involved in any kind of sport – are more motivated to do a rigorous exercise routine. 
Check out these exercises to lose weight: 5 Bed Exercises To Lose Weight
Activewear nowadays has become a trademark for both fitness enthusiasts and style-conscious fashionistas, so that is why it is only reasonable to know all the pros of wearing the right workout clothes.
Comfort comes first
A well-fitted pair of leg wear will allow you freedom of movement and from any other skin irritation problems. Wearing Fabletics by Kate Hudson can make you feel at home even when you are not. The same goes for the other types of activewear clothes. Loose clothes can make you look weird and uncomfortable; they also restrict your movement, resulting in injuries in a gym. Thus, wearing activewear inside and outside of the gym can save you from all the physical discomfort.
Sweat Control
We all get drowned in sweat when we train. If you are wearing fabrics made out of cotton, it absorbs all your sweat and retains the moisture leaving you to feel all wet, heavy, and clingy. On the other hand, the sweat-wicking quality of activewear makes them even more lucrative. As a result, the excessive moisture diminishes from your skin, making you feel fresh. Not just that, these clothes make you feel warm in the winters and cool in the summers. Which is almost like magic.
Improves blood circulation with shorter recovery time
It is a well-known fact, while you are revving up your calorie burn amount, your blood pumps oxygen to your muscles and creates lactic acid as a by-product. That is how everyone's body naturally works. Which causes pain and discomfort. But if you are wearing activewear while performing those crushing exercises, your blood flow is stimulated and the lactic acid build is diminished. Activewear boosts your performance and muscle recovery.
This is particularly true if you are wearing activewear for your workout sessions. They are super stylish and super functional and can help you blend easily with your surroundings.
In Conclusion
Activewear gives you the much-needed freedom that you need in your daily routine. Wearing the right clothes at the right time can make all the difference. With athleisure, you not only feel comfortable but more active which in return makes you feel good about yourself in any situation.
So, there you have it, why activewear is the right choice for you and anyone who has a busy lifestyle. It has a psychological effect on you, that makes you feel pumped and ready to workout when you wear it, which can be a great motivation if you are planning to lose weight or gain muscles.
---
---
Check out my previous Femme Luxe Try On Haul
---