Once again I got an exciting package from a women's clothing brand – Femme Luxe. They have a lot of nice and fashionable clothing, so you definitely need to check them out! This time I picked out four different tops to go with my jeans, because it is all I've been wearing for the past month. 🙂 Keep on scrolling to see my Femme Luxe Clothing Try On Haul! I thought I'll do a comparison collage of how a piece looks on a real life human being and on a model without the nice bright lights and photoshop.
1. Blue Half Denim Button Up Shirt Dress – Kimani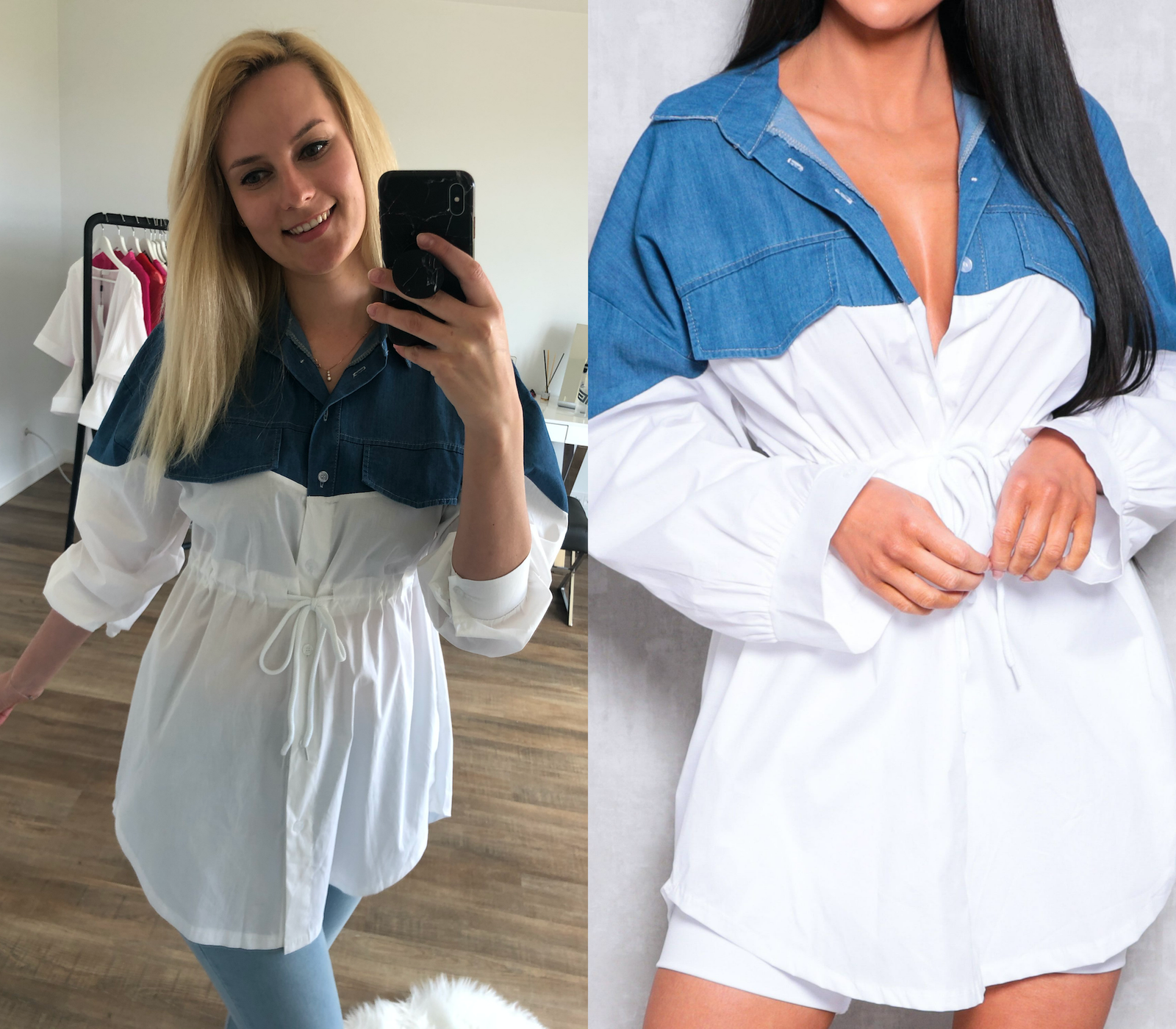 The design of this top is just so unique and cute. I love those comfy, oversized type shirts that you pair with whatever colour jeans you want and just run out the door. Featuring a half blue denim detail with a white button up shirt, this piece is super nice for everyday wear. I wear size S.
2. Red Organza Sleeve Top – Cyrus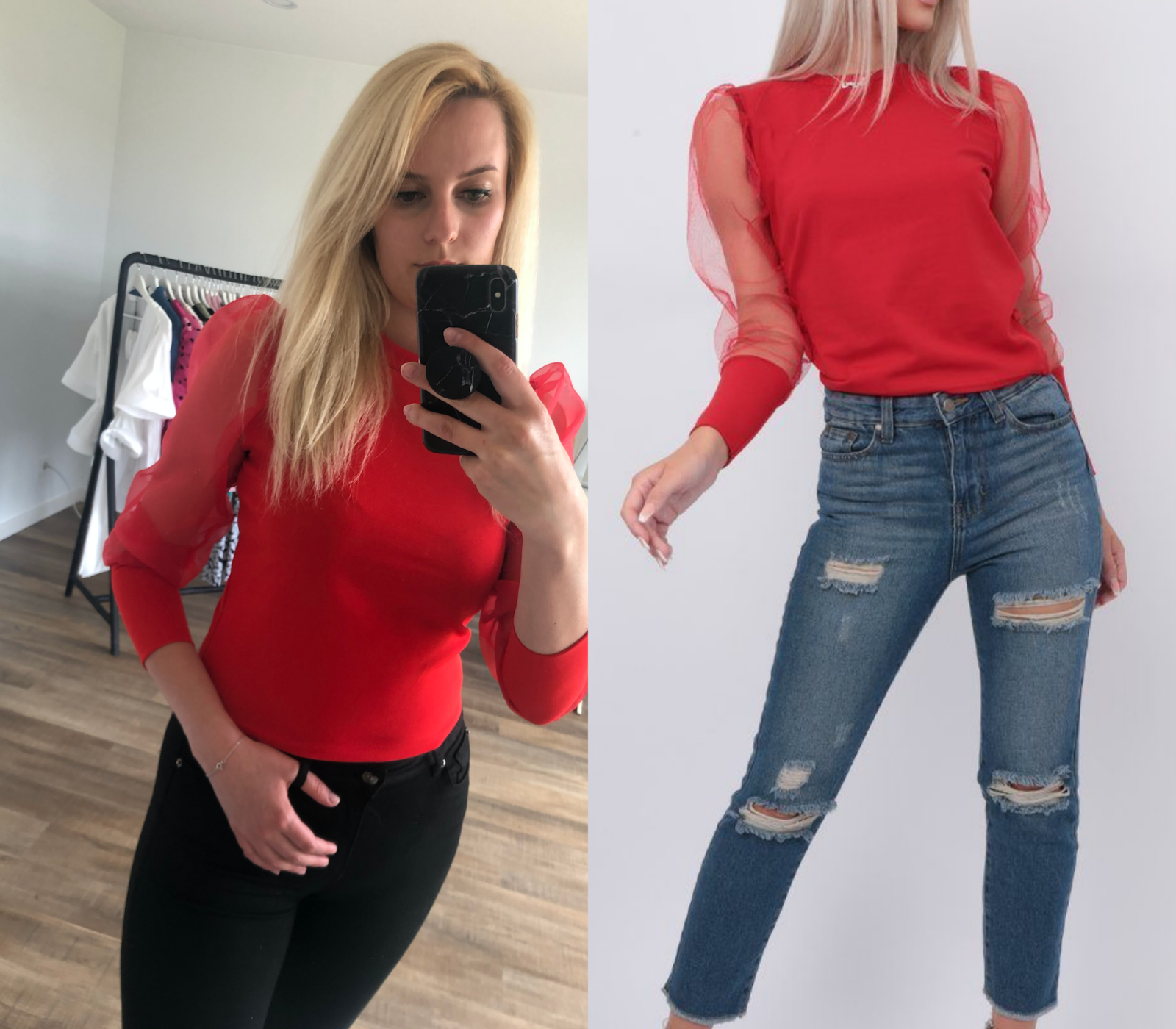 Red is one of my favourite colours, so I couldn't resist ordering this piece. Puffy sleeves, made out of thin tulle material are still ruling the trend world. I would wear it on a high waisted skirt though and not the jeans. My size – M(8-10).
3. White Ribbed Flare Sleeve Plunge Tie Top – Kade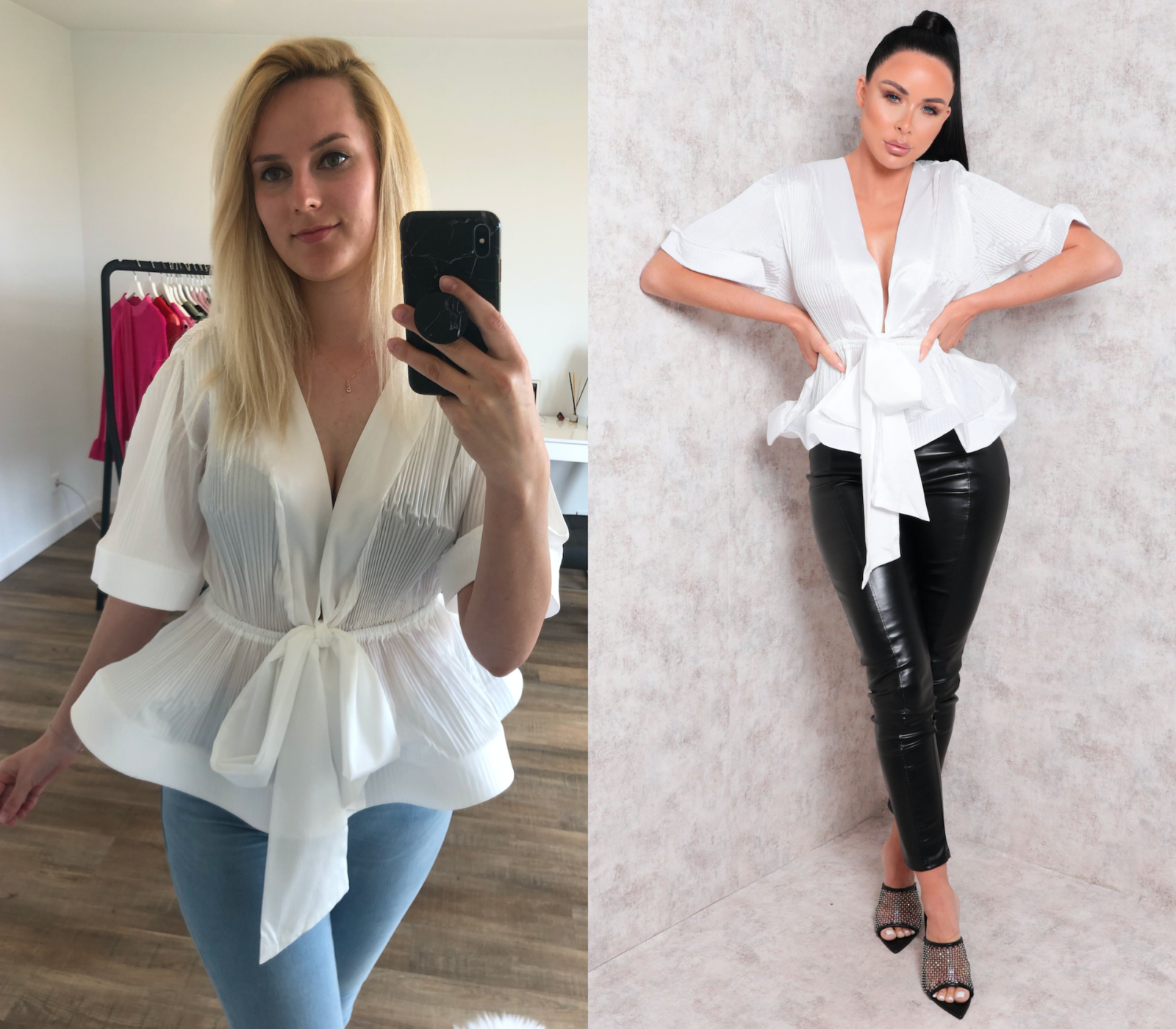 Not gonna lie, it was a slight nightmare ironing those "curls" and making them stay the way I wanted to. I love that the material is kind of silky and feels very pleasant on the body. It is a very gorgeous and sexy piece. You would need a blouse underneath if you don't want too much showing though. 🙂 My size – M.
4. Pink Mesh Tie Bow Front Ribbed Frill Top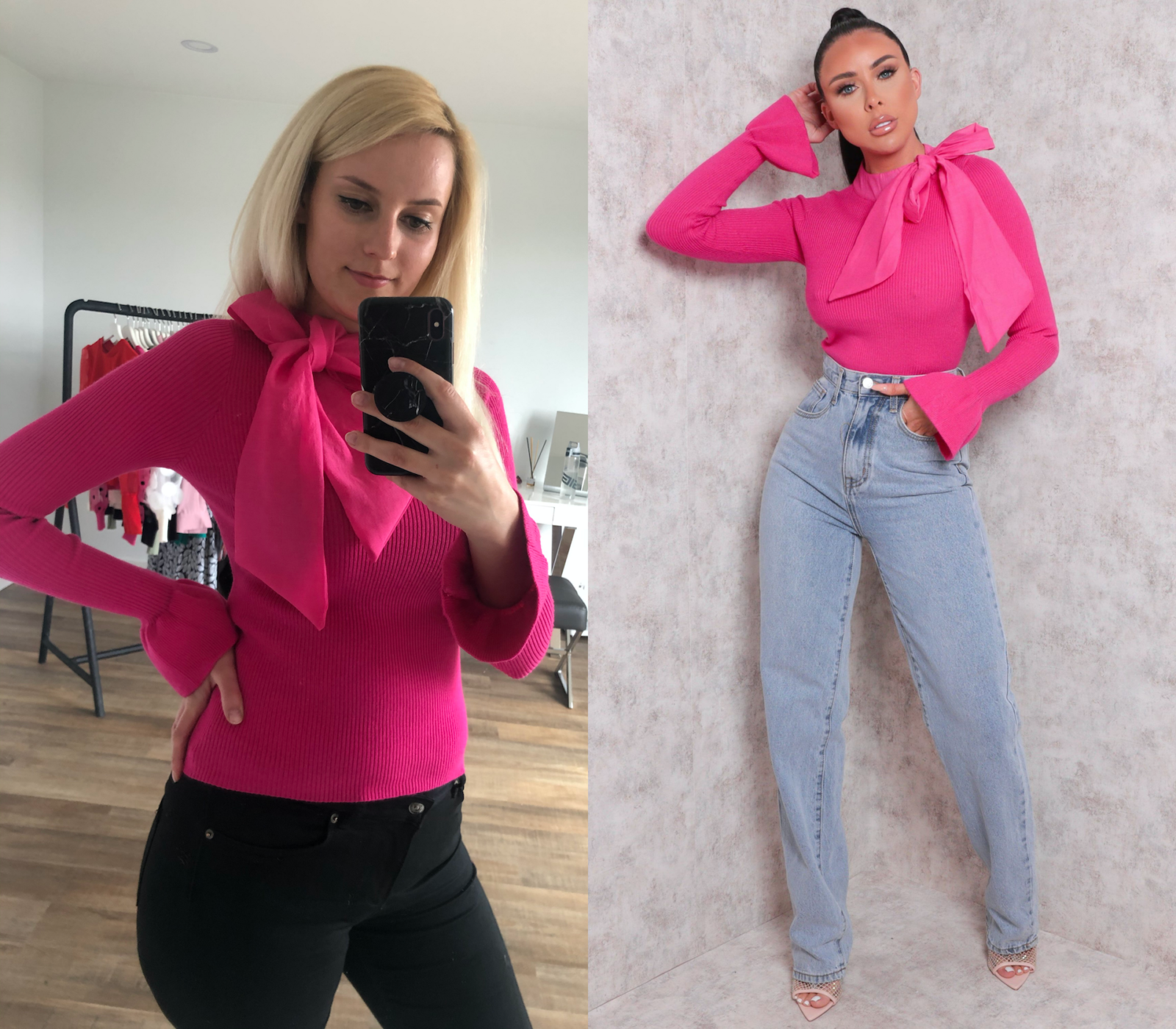 This top has a long frill sleeve design with a ribbed bodice and mesh bow tie front detailing, which can be taken out if you don't like it. It is a cute, veery stretchy top that can easily go with any pair of jeans or a casual skirt. My size – M.
---
---
Check out my previous INGLOT AMC EYELINER REVIEW
---