I was eyeing this ZOEVA Rose Golden Brush set for ages… It looked so extremely beautiful in photos and seemed to include every possible brush that I would need for eye makeup. Yes, I did it. I ordered it from Germany and after a week it was delivered to my door. Let's get straight into my thoughts, photos and links of this BEAUTY.
Purchase Info:
ZOEVA Rose Golden Complete Eye Set – € 65.00
YOU CAN BUY IT HERE. (opens in a new window)
Description:
Stored in a sleek, classy clutch, the luxurious brush collection comes with essential handcrafted brushes for your everyday makeup routine or looks with extravagance. The kit comes with both, high quality natural hair and synthetic taklon hair, so it can be used with cream and powder based products. You get 12 essential brushes for a professional eye makeup routine with rose golden glamour.
As you can see, the brushes look absolutely stunning with that rose gold detailing. I really liked black and gold colour mix. They also come in an absolutely stunning brown leather bag. I use it to store my makeup. The brushes are quite fluffy and well built. I like very engraving on the brushes, it is made with such a precision.  🙂
ZOEVA Rose Golden Complete Eye Set comes with 12 brushes in total including:
 227 Luxe Soft Definer
234 Luxe Smoky Shader
237 Detail Shader
315 Fine Liner
322 Brow Line
226 Smudger
317 Wing Liner
142 Concealer Buffer
228 Luxe Crease
231 Luxe Petit Crease
234 Luxe Defined Crease
230 Luxe Pencil
I truly fell in love with all of the brushes, not one of them disappointed me. Every brush is unique in its form and performs a different function. That is great because in so many brush sets you get brushes that look a little different but perform the same. It's not the case with this set.
Probably my favourite brush out of them all is 317 Wing Liner. Gosh, it creates such a fine line when I'm creating a cat eye. I hope that it won't wear off as quickly as my other ones did though. At least for now I can say that this brush is the sharpest one that I ever had.
When I saw 322 Brow Line brush I thought: "Why is it so thick? It will be impossible for me to fill in my brows without filling my forehead". I was wrong. It slides so perfectly and is so easy to control. All of the blending brushes also work wonders.
THE BAG
Let's not forget the brown leather bag that came with brushes. The bag same as the brushes is of PERFECT quality. I cannot find one bad word about it. I'm always taking this pouch with me on my travels. Gold and brown detailing looks so good.
How awesome are these initials  in the inside of the bag. Colour.Love.Makeup.
VERDICT
WOULD I BUY THIS PRODUCT AGAIN?  100% YES
I am so impressed with this set. I was expecting good quality because it was quite expensive, but even with high expectations, I was still pleasantly surprised.
That's the thing with all these brushes. They are made to achieve a perfect look. They are so extraordinary yet so simple to use.
I am very happy to own these babies, I think this won't be the last thing that I will try from ZOEVA. I wonder how good their palettes are?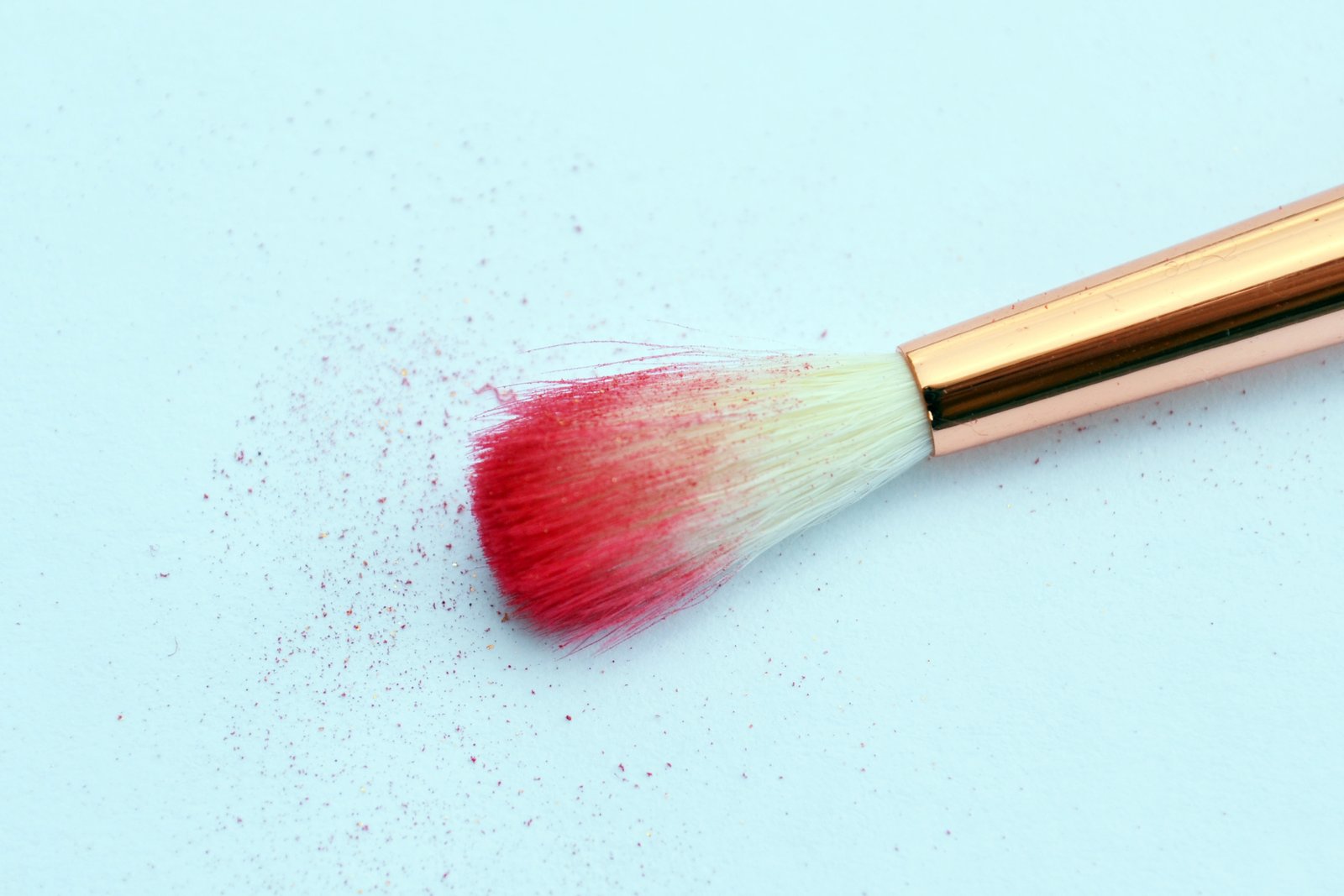 _____________________________________________________________
THANK YOU FOR READING 
If you want to get notified when I post something new FOLLOW THIS BLOG. <3