Did you ever wish to prolong the effects of a facial after you leave your cosmetologist? I know I always do… 🙂 The skin always looks so fresh, glowing and clean after the procedure. But… What if I told you that there is a device costing less than 40$ with which you can achieve that fresh skin feeling at home? Here is my ANLAN Facial Skin Scrubber Review!
Description
ANLAN Facial Skin Scrubber includes ultrasonic cleaning, ion + derivation, ion – moisture and EMS lifting functions, which are effective, gentle and painless for facial cleansing, dead skin removal, acne treatment, nutrient absorption, wrinkle remover, anti-aging, skin tightening, face lifting and safely suitable for all skin types. It deep Cleanses the skin with up to 24000/s high-frequency ultrasonic vibrations.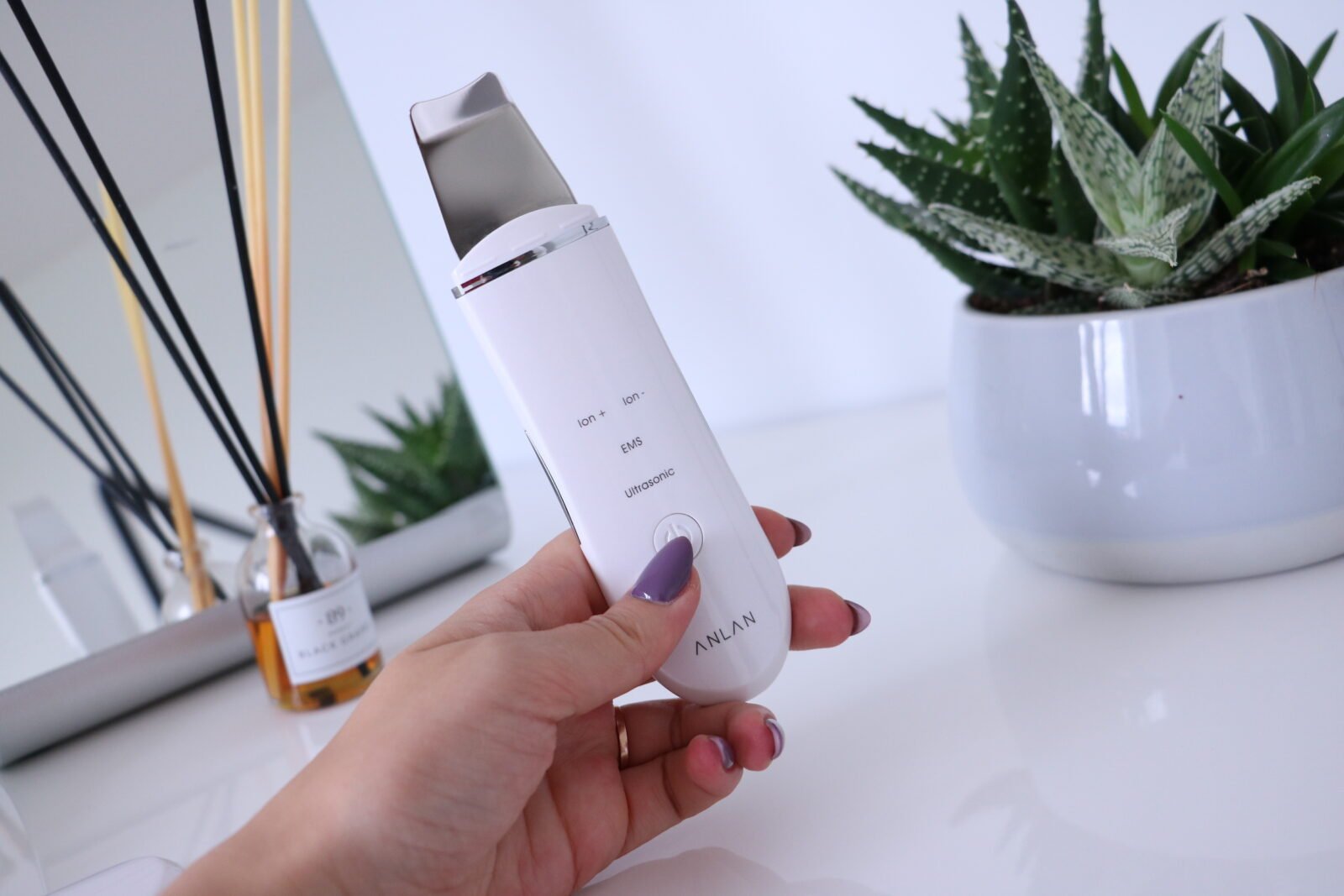 ANLAN Facial Skin Scrubber has 4 functions – Ion Export, Ion Import, EMS Massage and Ultrasonic Care. While all these names can confuse you, there are very clear and easy to follow instructions included inside, that explain everything. Don't get scared of the zapping sound that it makes once you turn it on!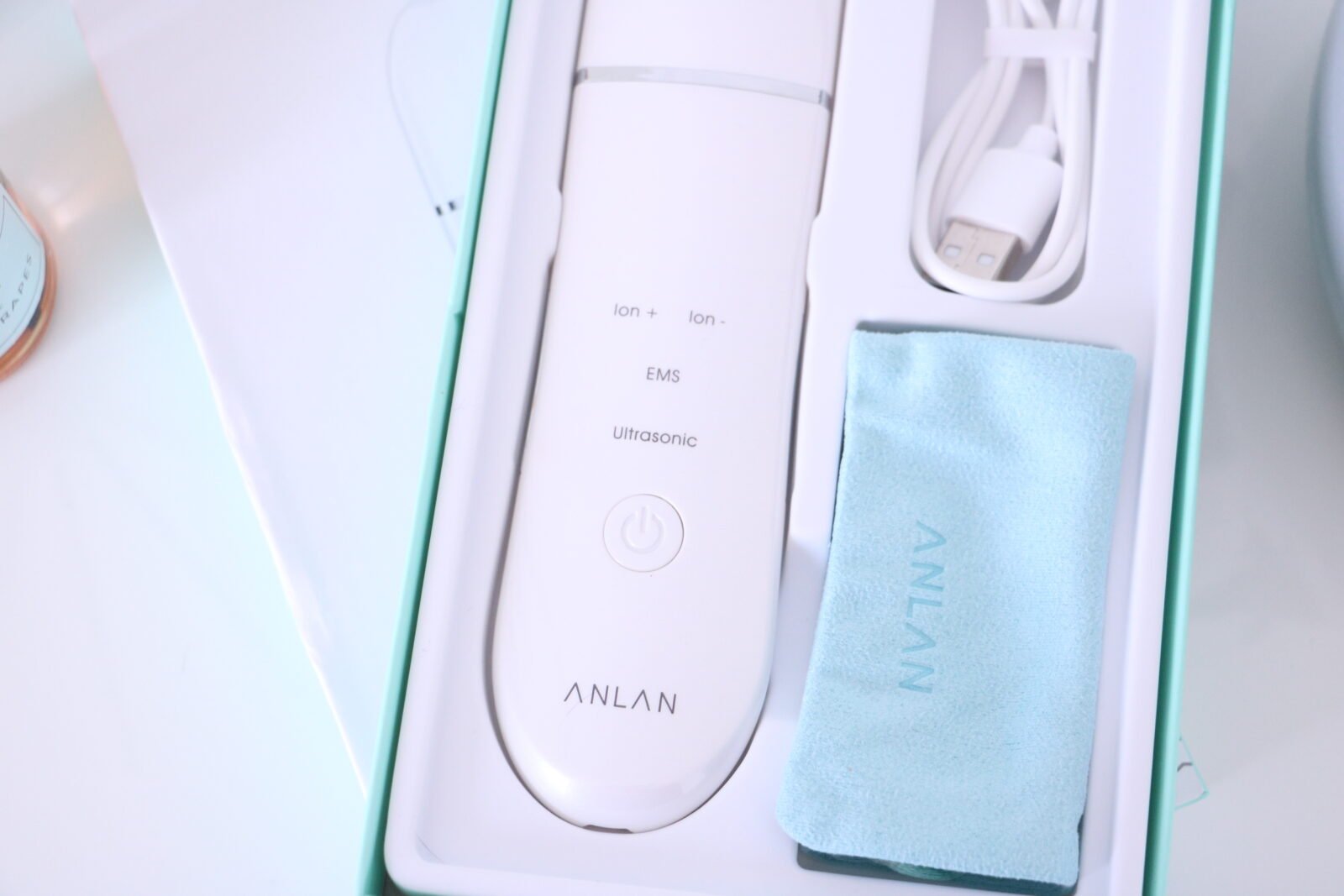 HOW TO USE
ION+ mode deep cleanses and exfoliates the skin. I was very surprised how quickly and effectively it made my blackheads less visible and cleaned the pores so well. Each time I brushed it, I saw dirt coming out on the spatula. Remember that this regime can only be used on wet skin!
Before turning on ION- mode, apply your moisturiser and moving the spatula outwards, massage the cream into you face. Note not to use more pressure while doing it.
EMS Mode lifts and massages your skin while renewing skin cells. This particular mode feels so nice and relaxing, it's feels like a mini spa at home.
Ultrasonic mode is used for everyday cleansing for 2-3 minutes at a time.
VERDICT
Overall, I liked this product more than I expected. It does exfoliate my skin so well, leaves it soft and clean. If you're experiencing clogged pores that fill up with blackheads, this device will definitely make your skin life easier! It is worth mentioning the design, the whole packaging and the scrubber itself is very sleek and high quality. It definitely feels like a more high end product.
ORDER YOUR ANLAN Facial Skin Scrubber HERE
---
---
Check out my previous Femme Luxe Try On Haul
---