Hey!
Have you opened up your closet and understood that you have no warm clothing to wear for autumn? No need to panic, I am here to help 🙂
In today's post I am sharing with you my Top 10 Women's Coats For Autumn. There are SO MANY amazing online shops that sell SO MANY beautiful coat designs. I thought that I need to share with you my findings and sum up the list to 10 beauties. 🙂
Lets start!
1. HAND MADE CAPE    99.95 EUR
More coat choices:
This piece is so stylish and eye-catching. If you want to be a stylish lady, definitely check this piece out.

2. MISSGUIDED COAT WITH FUR  

€106.64
More coat choices:
With an eye on the catwalks and hottest gals around, Missguided's in-house team design for the dreamers, believers and night lovers. This coat is going to make you a classy and hot lady for autumn. I cannot stress enough how not only warm but also how stylish the fur looks.
3. JACKET IN A WOOL BLEND   

£59.99
More coat choices:
Straight-cut double-breasted jacket in a soft wool blend with wide lapels and concealed press-studs. Patch pockets at the front, a single back vent and a tie belt. Lined. The wool content of the jacket is recycled.
4. FAUX-LEATHER DETAIL WOOL COAT   

$99.95
More coat choices:
Mixed media coats are in! This one is made of felted wool fleece with supple faux-leather inserts on the sleeves and trim.
5. WOOL BLEND OMBRE COAT  £99.00
More coat choices:
I admire the ombre effect so much. The boring looking coat shape looks so rejuvenating with the two-colour blend. The coats also looks extremely warm. How can it not be, when the composition is 57% wool!  Ensure a flattering finish with this beautifully designed coat. 
6. LUNAR ROSE WOOL COAT 

£185.00
More coat choices:
This piece is so out of my comfort zone because of its prints, but I just could not stop looking at it. Those rose prints look so unique and vibrant. The design would definitely brighten a rainy autumn day. It looks so cozy too.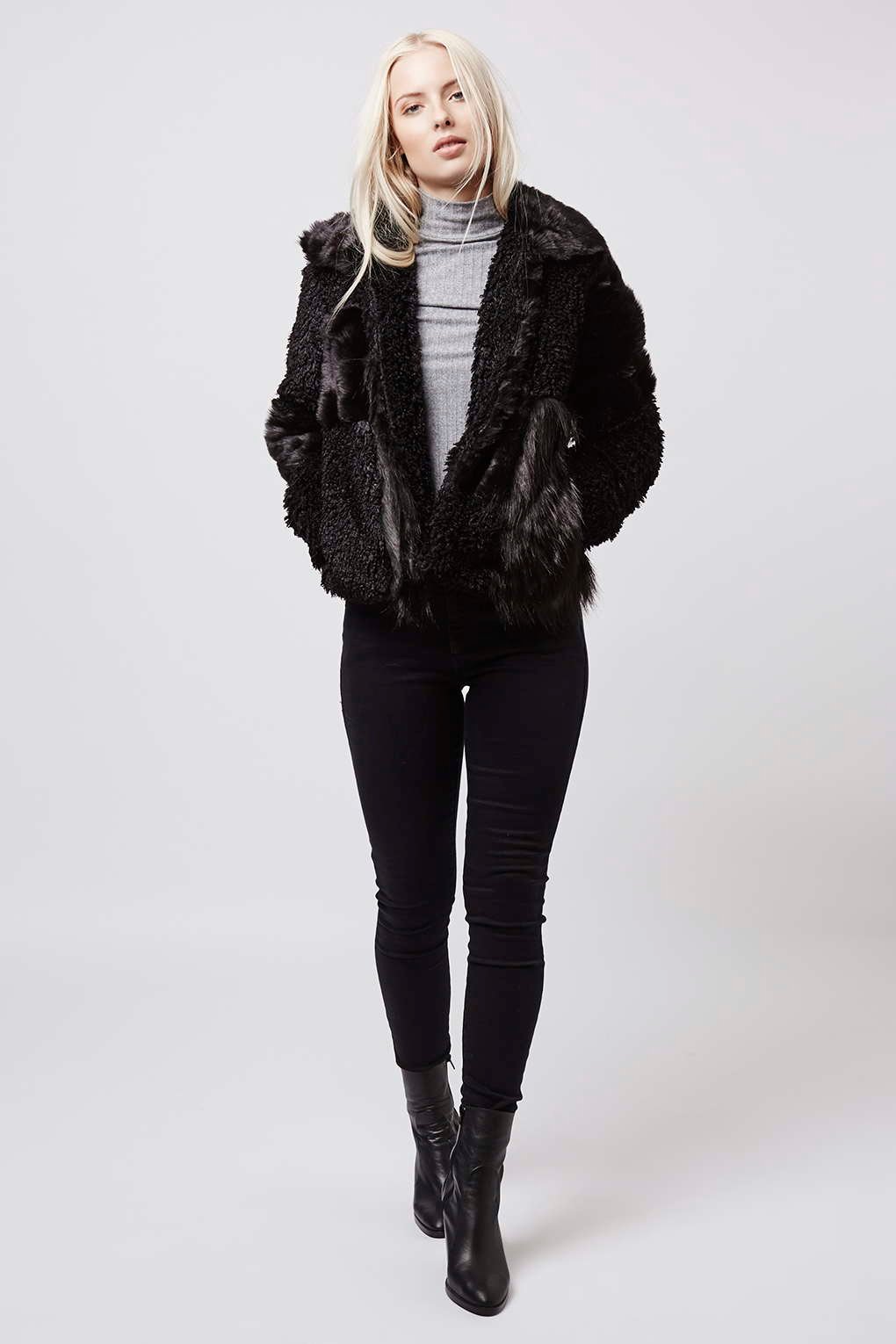 7. FAUX FUR PATCHWORK COAT £75.00
More coat choices:
Soft faux furs are essential for now. Bundle up in this tonal patchwork design, fitted in a slightly relaxed feel with slouchy side pockets.
8. Chevron Faux Fur Jacket 

€76.50
More coat choices:
Versatile fur coat with chevron effect in a key style for the season. Feel glamorous with such a rich coloured coat.
9. Black leather trench coat £95.00
More coat choices:
Update your outerwear collection for the new season with this modern leather-look trench coat. We're loving its plush detachable brown faux fur trim.
10. EMBROIDERED SUEDE TRENCH COAT $6,500
More coat choices:
Last but not least…. Burberry trench coat. A straight-fit trench coat in soft suede. The design features an embroidered and mirror-embellished collar and front yoke inspired by the A/W15 bohemian-themed runway collection. Yes, the price is extremely high, but the design of this beauty gives me shivers… Amazing creation.
______________________________________________________________
HOPE YOU FOUND THE POST HELPFUL 
If you want to get notified when I post something new FOLLOW THIS BLOG. <3