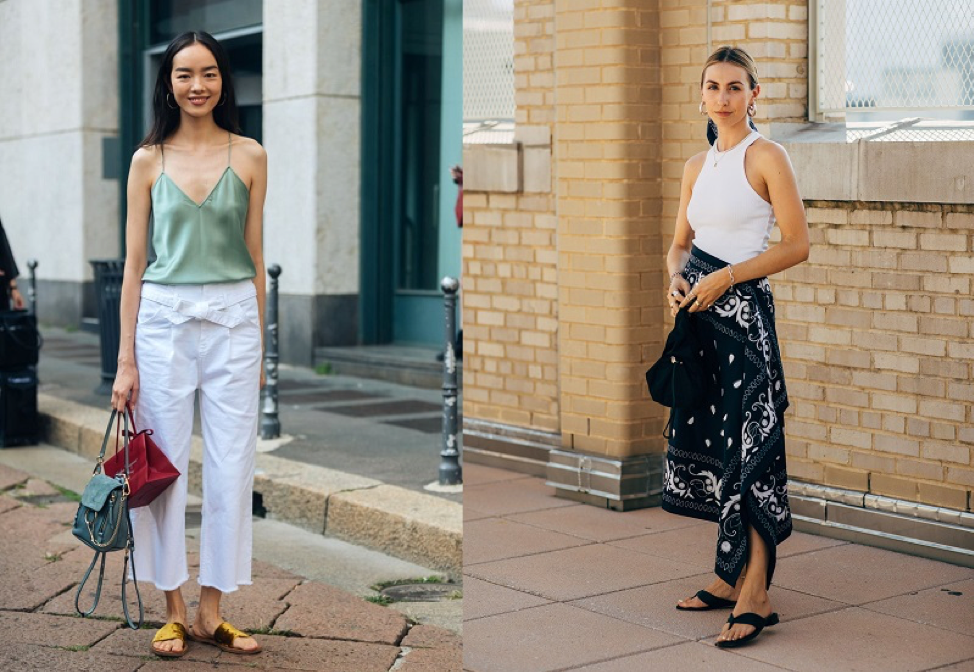 The tank top is a clothing trend that has maintained its position in our wardrobes for many years as many clothing trends come and go. They are comfortable and lightweight than any other tops. Those who love tank tops must be having various types in their closet. However, could you be missing any tank top among the ones that you have? Since they are versatile tops and, they favor both men and women. These tops are known to bring a signature style to your everyday look. For instance, they are best for a stylish casual look, beach walks, and workouts as well. Here are 8 types of tank tops to have in your closet. 
1. Basic white tank top 
This is a popular type of tank top among the various types of tank tops. Most boutique ladies clothing has this fashionable tank top that you can wear to informal or formal occasions. Also, most tank top lovers have this type in their closet. They are made with cotton material and have spaghetti or regular straps. Also, the length of this tank top can be shorter or longer. Others also love having their basic white tank top with a personalized logo design to give it a personal style. To style this tank top, wear trousers, jeans, jogger pants, and when it is cold, style them with a smart jacket or blazer.  
2.Double-layer tank top  
This top, like the name suggests, has a few layers. Due to this feature, many women view them as fashionable tank tops. Also, you can have them in silk or cotton material. However, chiffon and other softer fabric give it an eye-catching and classier look. Leaner girls look better with this due to the double layer feature. Nonetheless, this does not mean that a plump girl cannot wear them. Style this top with denim shorts and complete your ensemble with strappy slippers and a beautiful large bag. 
3.Halter tank tops
Halter tank tops are stylish pieces that most women love. They have a beautiful and pleasing pattern that is sleeveless. The two straps that it has connects the bodice to the neck to form the halter. Wear the halter tank top at a party or for a casual outing. Style it with denim, skirts, and shorts. When it is cold, wear them with a leather jacket to keep warm. 
4.Spaghetti strap tank tops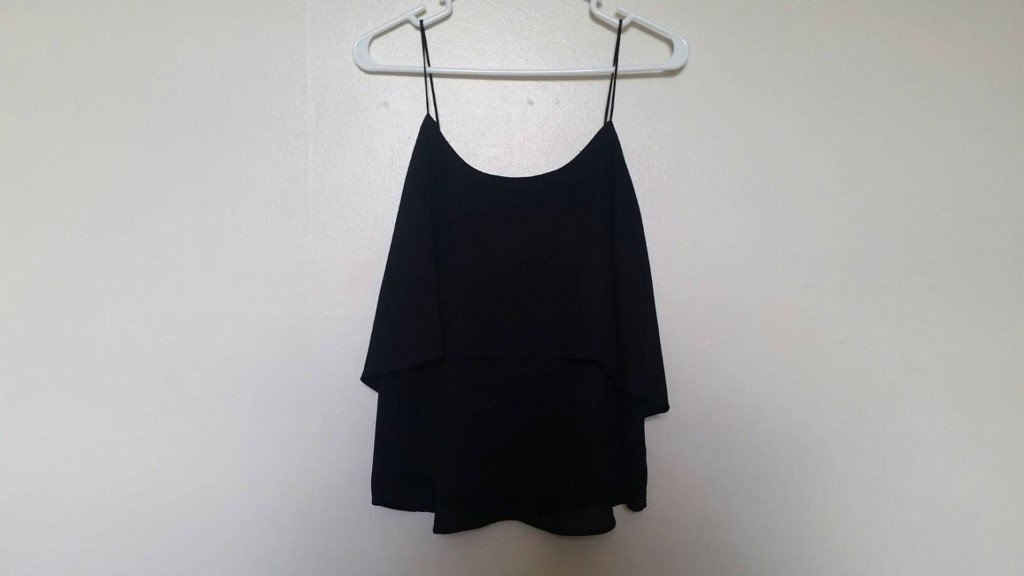 The beauty of the spaghetti tank top is that you can wear it underneath sheer tops or individually. Also, it is available in various types of material and many color options. Even when it was no longer trending, celebrities like Bella Hadid, Kim Kardashian, and others have brought it back and made it trendy again. Style them with shorts, skirts, and denim. Additionally, you can create different looks through teaming it up with blazers, jackets, and shrugs. Since it is bare at the top, you can accessorize it with a necklace, and you can also add a smartwatch and bracelet. 
5.Cut-out tank top 
When you are wearing a cut out tank top, it requires that you wear another top underneath. For this tank top, you have cuts on the sides and at the back of the top. Plus, you can get it in various colors, designs, and prints as they are in many varieties. Wear these tank tops during workouts. Due to the feature that they have, they are not a good choice to wear casually. To style this tank top, wear them with gym boots or a pair of sports shoes and leggings.
6.Backless tank top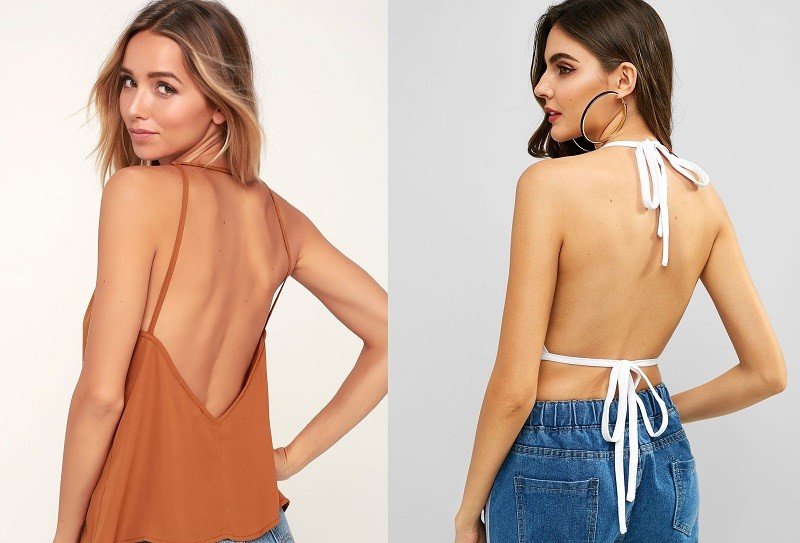 As for this tank top, it has a short strip at the back. The back strip is made with lace material to give it that elegant look. Hence, many people love it as it gives this tank top a fancy look. The backless tank top is also available in various types of fabric. So, depending on the fabric, you can wear it to your workplace, events, and parties as well. Dress to this with skirts or jeans and a pair of boots or heels if you need to have a classy style statement. To bring out your outfit, select any of the two staple pieces like earrings, bracelets, or necklaces. 
7.Athletic tank top 
If you need a tank top that is slightly close to your body. The athletic tank top is a good choice. Both men or women can wear this type of tank top, especially when you need one for sports. For women, due to the fixed bandeau, it helps to provide full support and comfort as you work out. While for the men that love to show off their muscles and biceps can opt to wear the athletic tight fit low cut tank top style. They are a good match when you wear them with sweat pants, shorts and track pants. The shoes you choose to wear will depend on the exercise that you plan to do.  
8.Printed tank top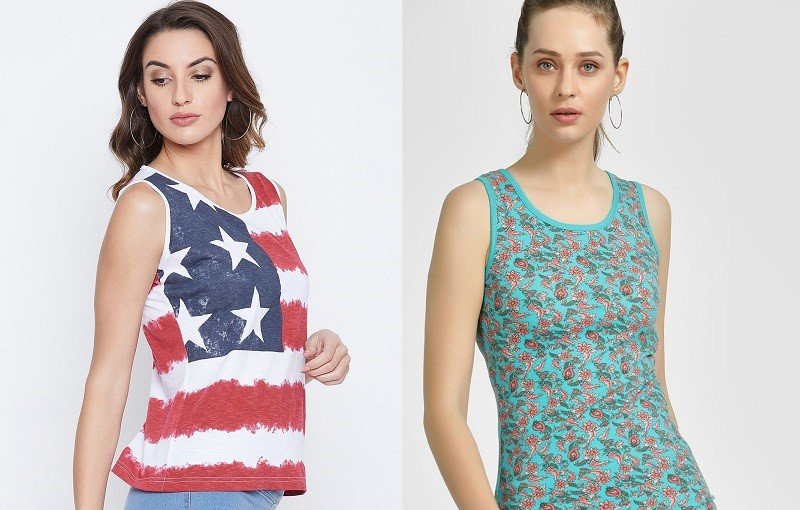 No matter the print that you have on this type of tank top. From polka dot, tie and dye, to floral, this tank top always stands out. Not only women, but men also wear this print tank top. What is important is how you plan to create your whole look. Additionally, you can create a tank top that has a personalized print that spells out your fashion sense. The best way to style this is with plain pants or with jeans. Plus, you can bind your look together with a watch, cool sunglasses, and heels. Besides, these tank tops have crowded the market, choose one, and flaunt it.   These are all 8 Types of Tank Tops to Add in Your Closet!
To conclude, it is not a crime to improve your look even though beauty lies in the eyes of the beholder. By learning the above types of tank tops that you can add to your closet and various ways to style them. Invest in some of them, and take your dressing to the next level. Thanks for reading 8 Types of Tank Tops to Add in Your Closet!
---
---
Check out my previous Femme Luxe Try On Haul
---