Hello my beautiful readers 🙂
I am not always sure how good is the rose water off the shelves… Nowadays even fruits and vegetables are filled with various chemicals, so it is difficult to trust where is the true natural makeup product too.
That is why I decided to show you how to make your own, easy to do and very natural Rose Water at home. Follow these simple 6 steps below!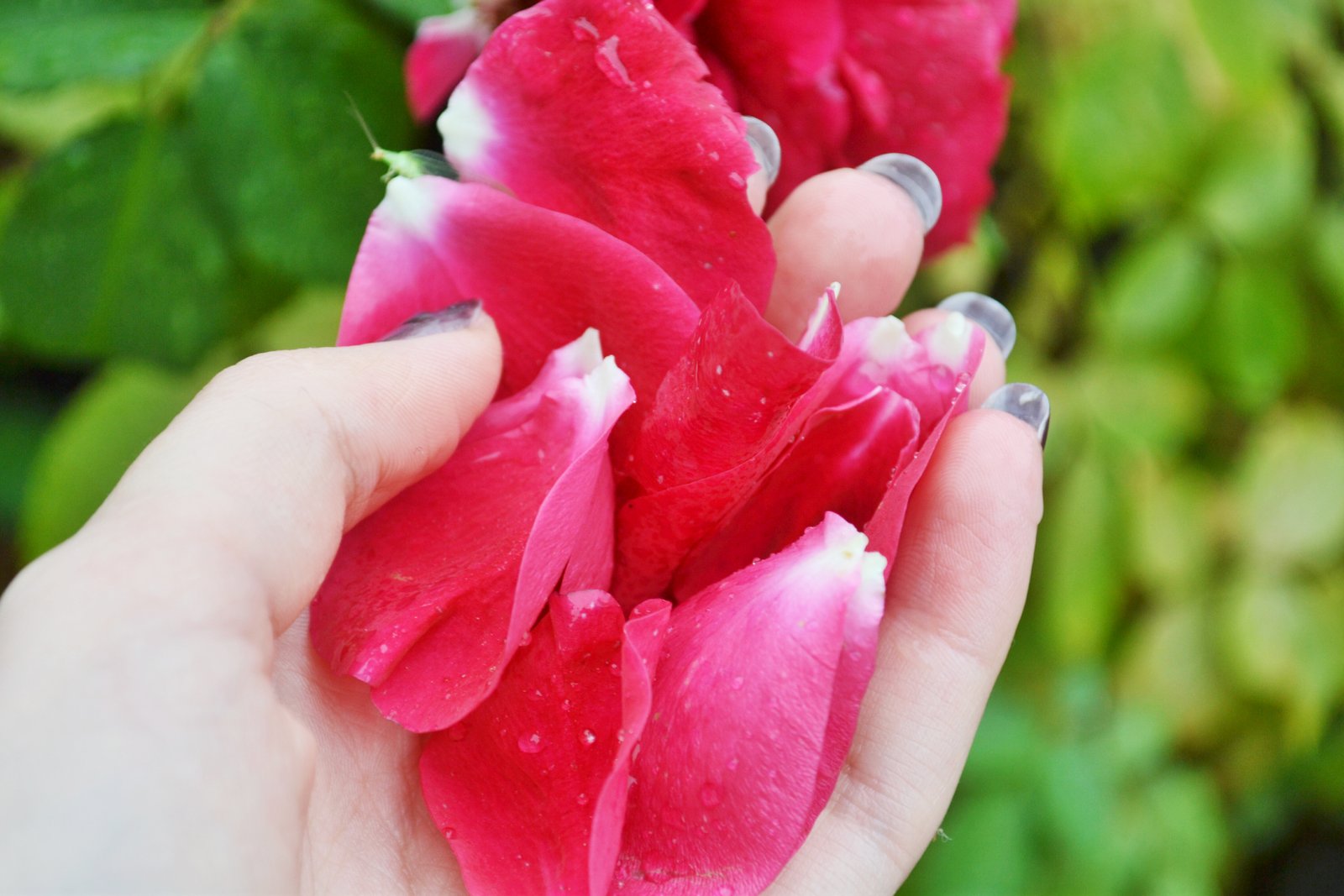 1. Freshly pick rose petals from your (or your neighbours 🙂 ) garden. Do not use flowers from the shop, since they are too far from being naturally grown. I just saw the little green guy on the left side making a pose for you guys 😀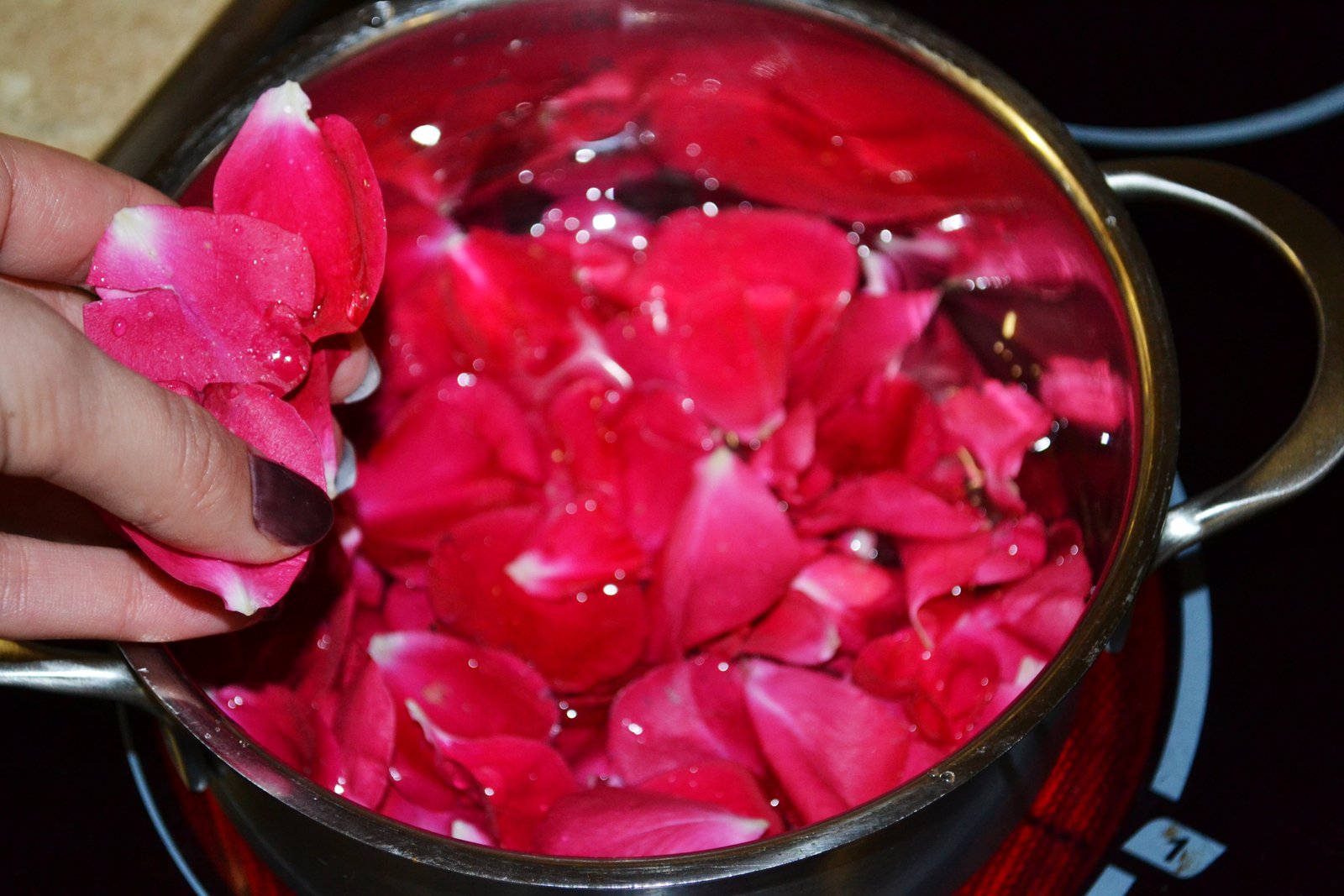 2. Wash the petals thoroughly and put them into the pot with water.
3. Simmer it on a low flame until the water will be steaming hot. Allow the water to steam until the petals have lost their colour. The rose attar is a dark green syrup. As it cools, the green syrup forms white crystals.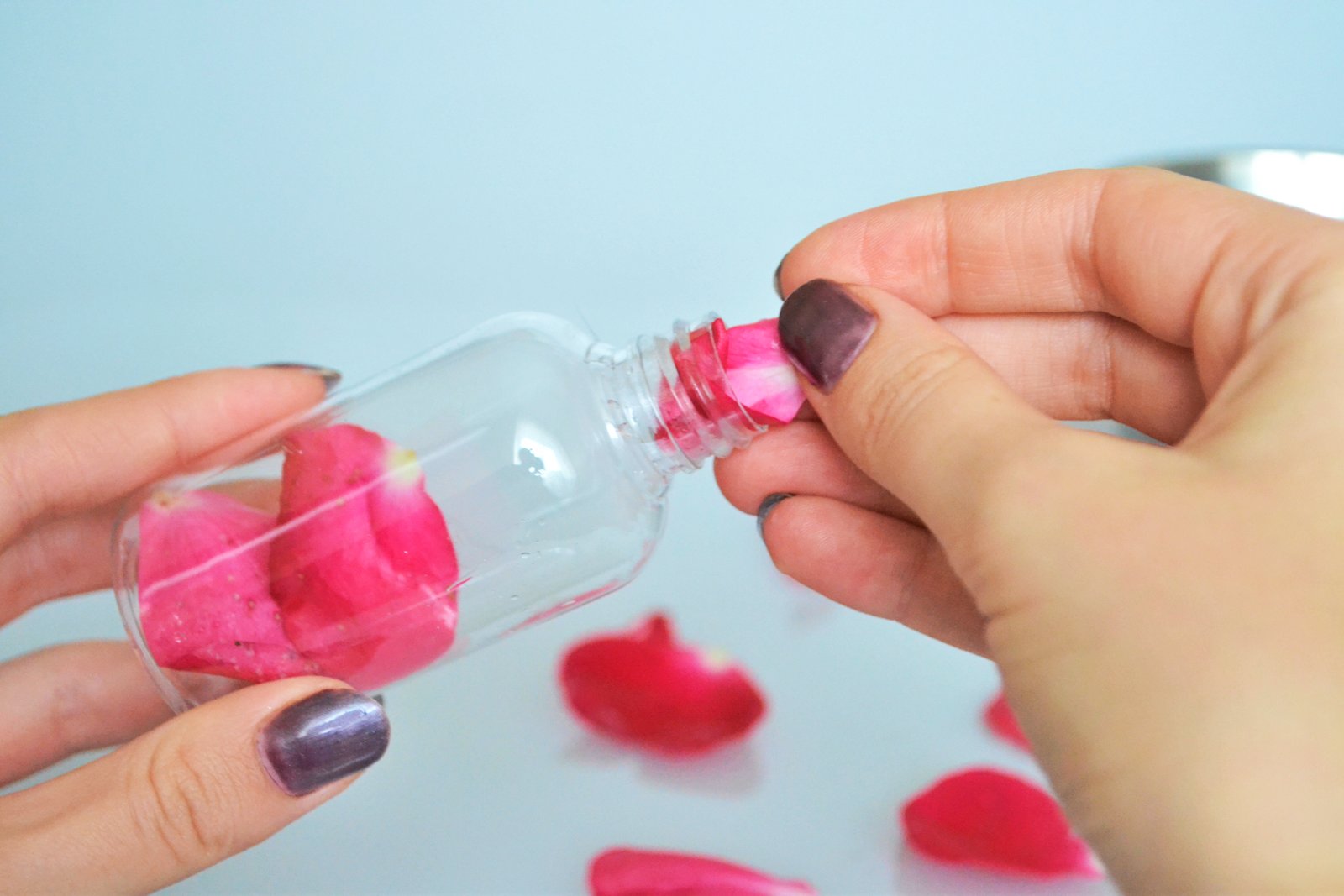 4. While the rose water is cooling down, I put few petals into the container just for the container to look more beautiful. 🙂 You can skip this step.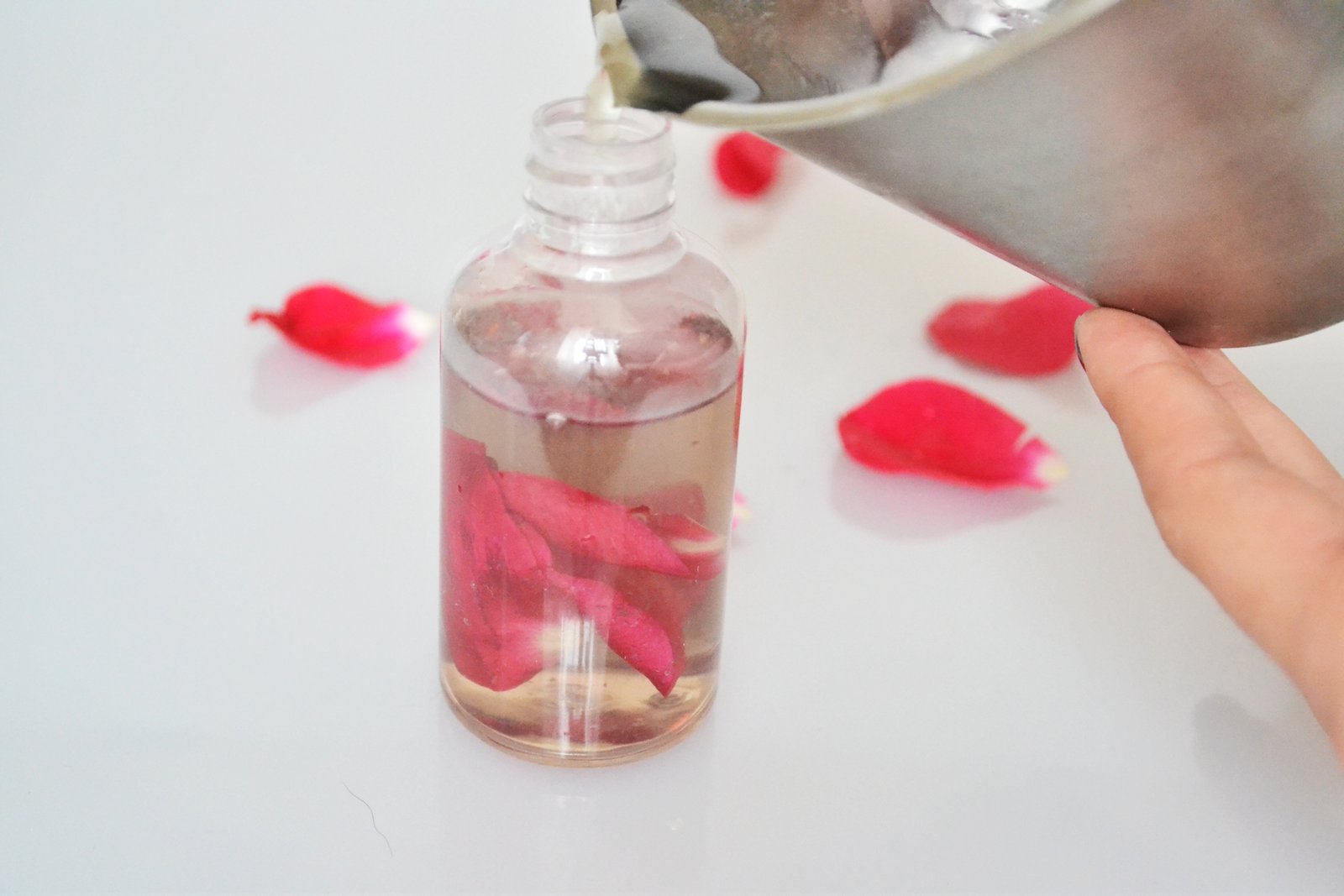 5. Now just fill the container with the cooled rose water and you're done.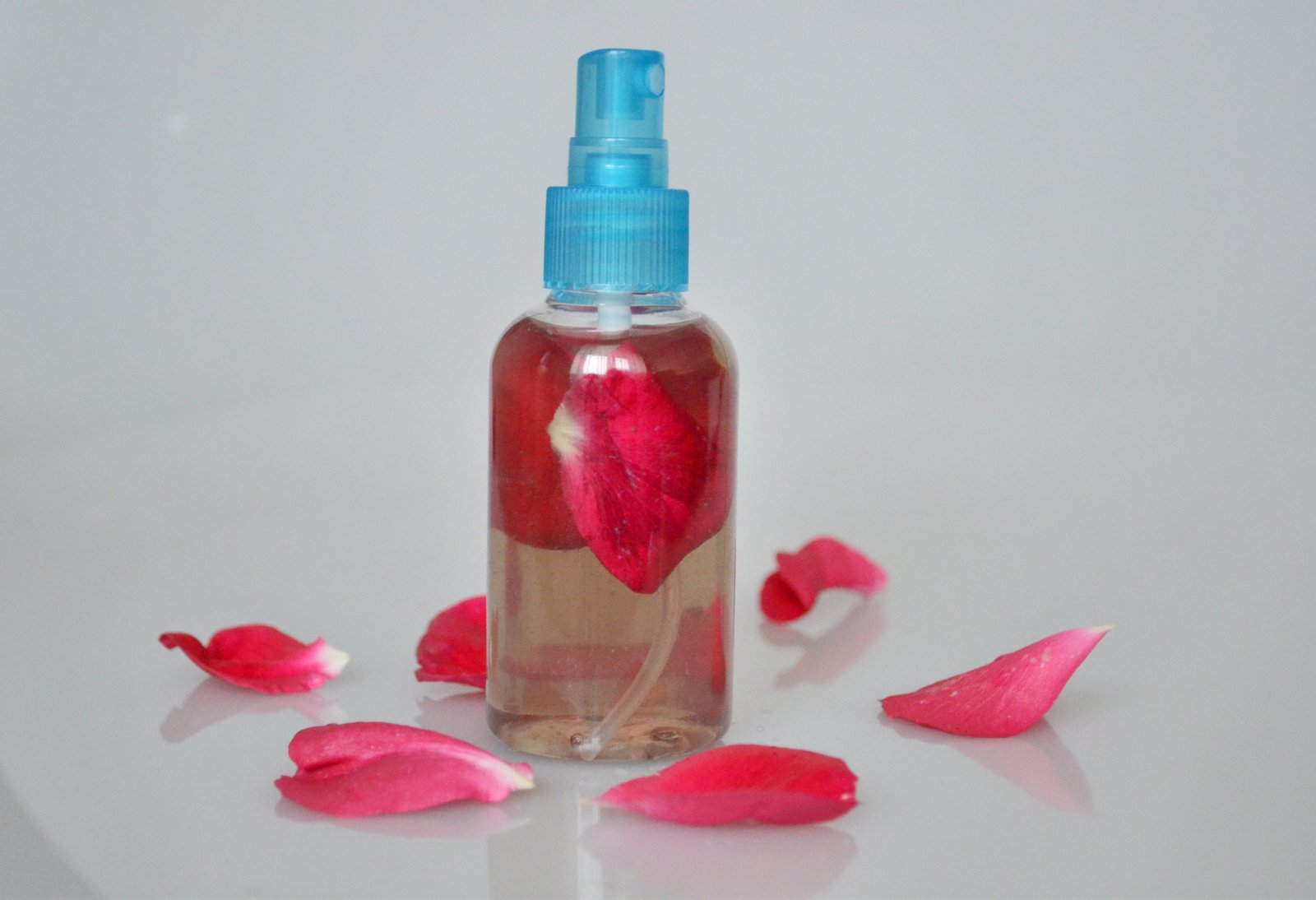 6. Store the container in the fridge for the product to last longer.
Where can I use Rose Water?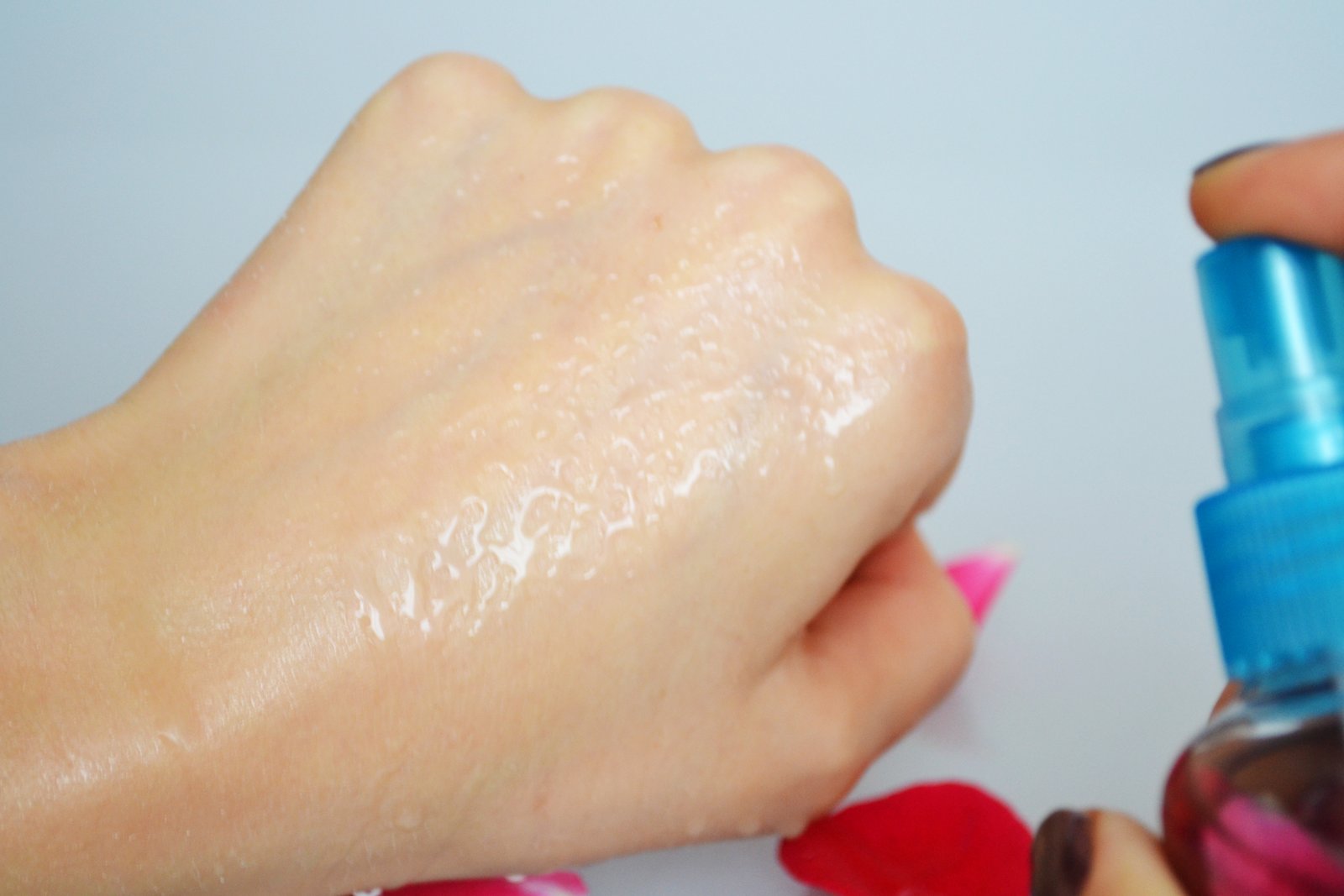 Rose water can bring benefits to all skin types, it can help sooth and cool sensitive  skin, balance and cleanse oily skin, rejuvenate, soften and tone mature skin. Rose water is filled with anti-oxidants and various vitamins. It also has natural antiseptic, anti-inflammatory and anti-bacterial properties. Click here to be redirected to the BEAUTYANDTIPS  blog & find out 9 WAYS TO USE ROSE WATER.
My skin smells like real roses after using it… 🙂 Have you tried making Rose water before? Did you like it?
_____________________________________________________________
THANK YOU FOR READING 
If you want to get notified when I post something new, FOLLOW THIS BLOG. <3