Eco Coco is a totally new brand for me that I was introduced a few months ago. It uses 100% Certified Organic Coconut Oil in their products. All products are Sulphate and Paraben free and contain many other Certified Organic ingredients. Today I am very happy to share more with you about this great brand! Here is Eco Coco Body Care Review!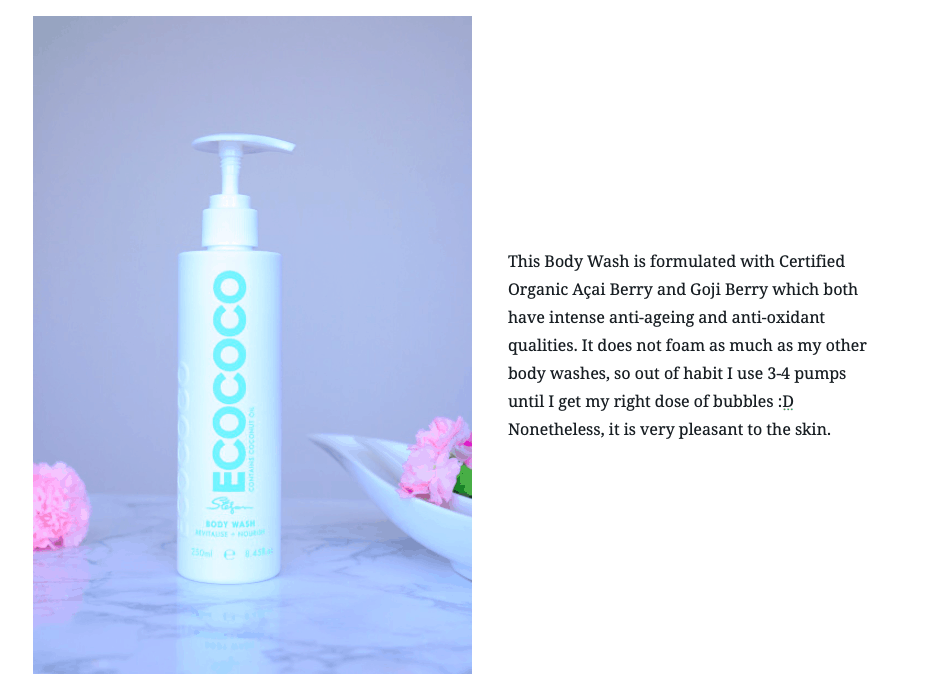 My skin tends to get very dry after showering so I always have to moisturise afterwards. This Coconut & Lime Body Butter instantly became my holy grail body cream. It absorbs into my skin in seconds, moisturises it and leaves my skin smelling like Coconut with a subtle hint of Lime. It makes me so happy reading how all the ingredients used are naturally deriven & Organic. See a whole list HERE.
The Eco Coco Exfoliator is formulated with the ultimate combination of Maris Sal (Sea Salt) and Charcoal to polish the skin and tighten pores. I massage a small amount of exfoliator in circular motions all over my face and wash everything off with warm water. It leaves a very moisturising layer on my skin, which dries up in a few minutes. This product is definitely the most moisturising exfoliator I've ever used.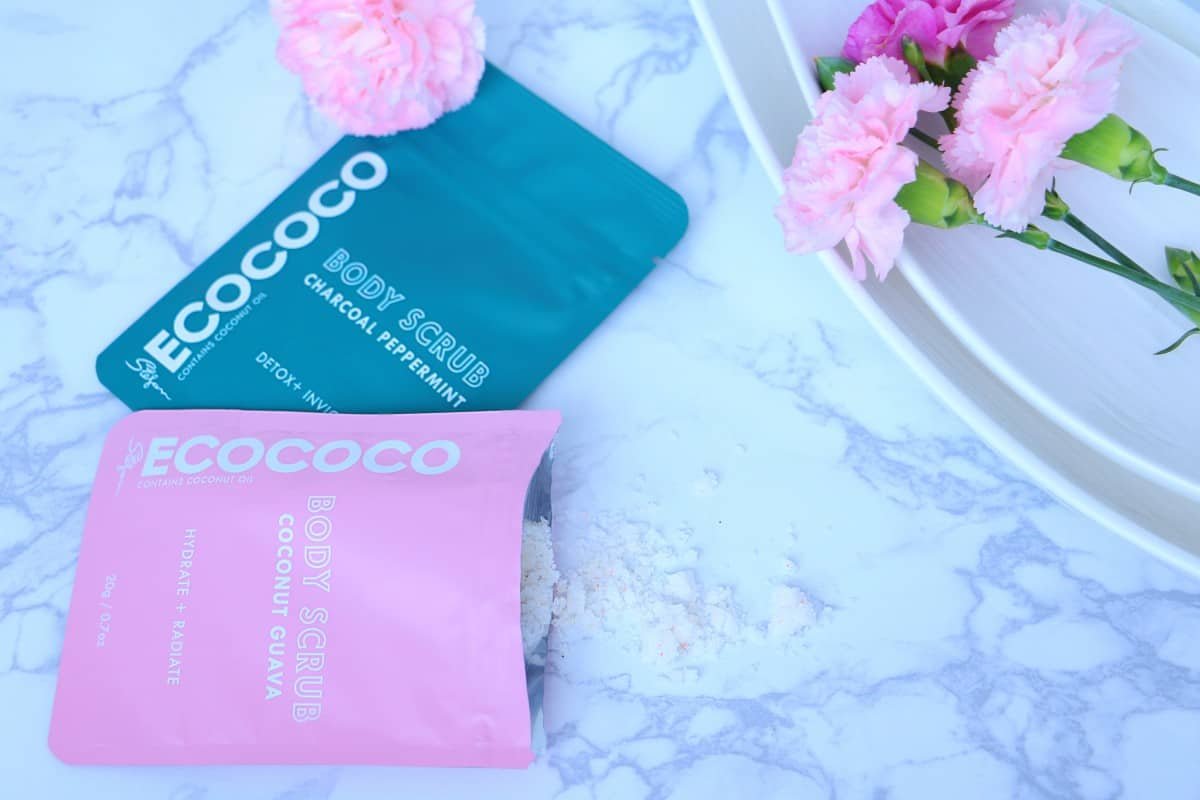 Consisting only of 4 totally natural ingredients, this Eco Coco body scrub literally brings me back to my vacation days by the sea. The smell of these exfoliators is out of this world wonderful. It exfoliates my body so good, it seems I'm left with a whole new layer of skin. 🙂
It was a huge pleasure to introduce Eco Coco for you guys. I love sharing products with you that I truly, totally adore.
How wonderful is Eco Coco slogan though?
Have you tried this brand before? What are your thoughts?
---
---