Last week I posted a Dior All In One Makeup Palette Review. Today I will be trying to do my whole face makeup using only this palette, since it claims to be ALL IN ONE palette.
We'll see about that 🙂
Let's get right into the tutorial…
First step for me was to apply foundation, since this palette does not include one. I used Maybelline Fit Me Foundation in 115. After that, I applied concealer from the palette on my under eye area. I also used a Zoeva Concealer brush  to do that, since there was no brush for that, but you can easily use your fingers instead. The concealer has a very good coverage, is very light. However, if your skin is on the dryer side too, it won't work. It gave a great coverage, but dried out my skin a bit.
Second, I applied a small amount of setting powder with the sponge from the palette. The powder is so light and pleasant to apply… My under eye area was nicely covered with these two babies.
Thirdly, I applied a blush with a brush from the palette. Unfortunately, my camera ate all the rosiness from the picture. In real life though, my cheeks looked really naturally and healthy pink.
Now lets get more close 🙂 I took Dior Eyebrow pencil and defined my brows. I must say, this pencil is my favourite part from the palette. I like my eyebrows naturally looking, so this pencil is perfect for that. It gives such a soft definition to my brows… I'm in love!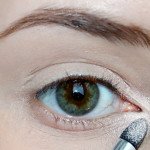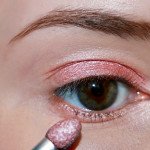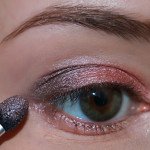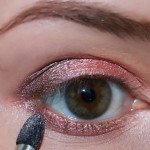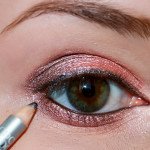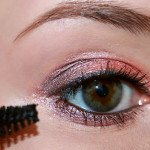 Later, I moved on to my eyes. I used concealer as a primer and I can say that it works very fine. I stayed about five hours with this makeup & my eyeshadow was still in place. No creasing, no nothing…
The colours are really beautiful, apply easily and nicely. The black pencil gives a very natural looking line too.
What I didn't like about this palette is the Dior Mascara. My lashes are neither short nor long. They are average, but this mascara made me feel that I have VERY VERY short lashes. Like, extremely SHORT lashes. It separates the lashes very well, but doesn't give any volume or that extra length we, girls, are seeking for.
Lastly, I took the darkest lipstick shade and applied it with the lip brush from the palette. As I mentioned in my Review, the lipsticks are very sheer. They give a subtle colour and a bit of sparkle for the lips. 
I can say that this is a very nice, almost All-in-One palette. I would definitely take this guy to travel with me, taking only another concealer (since it is too dry for my skin) and a foundation with it. 🙂
______________________________________________________________
Thanks for reading, hope you found the post helpful! 🙂
If you want to get notified when I post something new FOLLOW THIS BLOG. <3