A need for healthy, glowing skin makes you think of a natural skincare wonder that has multiple active properties. And that is where aloe Vera comes. This traditional succulent plant has been used to cure specific skin issues since ancient times and has deftly made its way as an effective ingredient in modern skin care products. Aloe vera not only has healthy and glowing skin properties but also ensure other healthcare and medical benefits in certain ways. It's a complete remedy for all skin types as it contains nutrients, vitamins, minerals, enzymes, sugars, phenolic compounds, amino acids, and much more.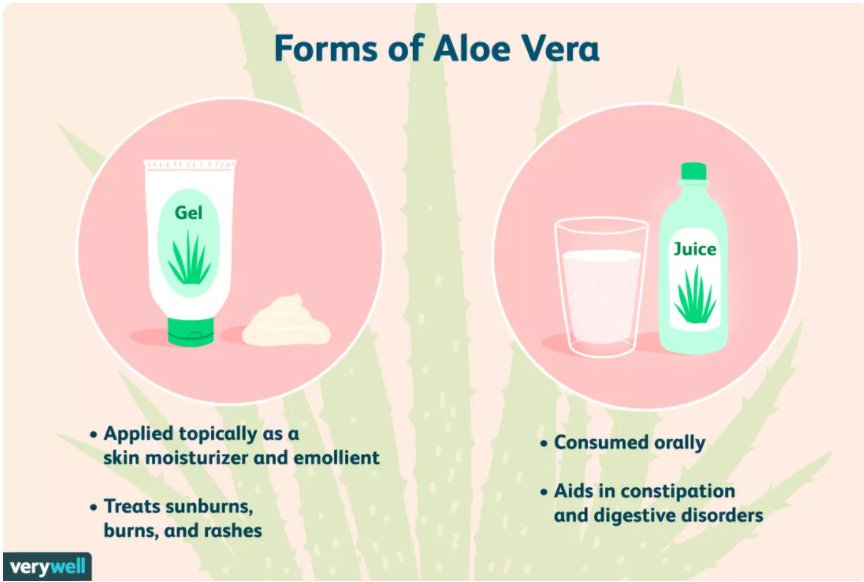 Some incredible benefits of aloe vera as skincare include moisturising, refreshing, and revitalising assets that aid in taking your skincare game to the next level, and everyone is aware of it. But some segments/properties of aloe vera are unknown that includes:
Radiation Protection
While undergoing radiation therapy or live in an environment with high radiation levels, aloe vera can aid you in retaliating the results. Its miraculous and healing properties can renew the skin harm caused by radiation on skin areas due to high UV exposure.
Diminishes/Reduces Pain
Aloe vera has numerous catalysts (proteins). However, one specific catalyst is responsible for helping reduce the pain, known as a kinase. When applied to the skin, Aloe vera reduces pain by reducing excessive inflammation. Enzymes present in aloe vera digest all of the dead tissues healing your wound quickly.
Eye & Makeup Remover
Aloe vera moisturising properties makes it an alternative to oil-based makeup remover products. Our face's skin is considered one of the most sensitive parts of the entire body, especially around the eyes. Using chemical-based products can be harmful, damaging your skin. Using aloe vera instead of artificial human-made products can brighten your skin. Aloe vera is termed a natural makeup primer as it can hold the makeup intact for a long.
After Shave
Aloe vera's healing properties work as an anti-inflammatory, promotes circulation, and inhibits bacteria's growth. After shave aloe vera gels are very popular among men. So, when an individual uses a razor that can damage skin causing burns to some extent, aloe vera can be used as an aftershave lotion to lighten the effect of burns. Moreover, the aloe vera application around the bikini area provides sudden relief caused due to sunburns.
Improves Skin and Stops Wrinkles
It's an ingredient that can make you look younger even at an older age if used regularly. Aloe vera gel helps to increase collagen production and improve skin elasticity within a lesser period. It can slow the ageing properties of the skin by releasing molecules called sterols. These sterols advance collagen and hyaluronic corrosive creation, which helps the skin hold dampness and, thus, makes your skin wrinkleless.
Aloe vera is a ubiquitous ingredient found from moisturisers and toners to shampoos and deep conditioners in the beauty and cosmetic world. Aloe Vesta, a separate line of aloe vera products specifically designed to protect sensitive skin. Aloe vera, characterised as a refresher, cleanser, healer, and detoxer, is an excellent addition to your wardrobe.
---
---
Check out my previous Femme Luxe Try On Haul
Thanks for reading Aloe Vera Benefits You Have Least Likely Heard Of
---