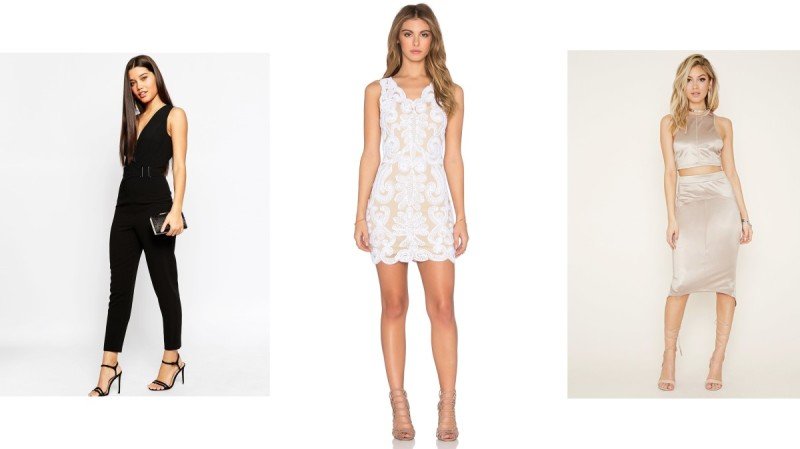 The most romantic day of the year is coming… If you are planning to go out on a fancy dinner with your other half, here are 5 Valentine's Day outfits, that you can wear for this occasion…
Lets start!
1.ASOS Premium Jumpsuit with Wrap and Minimal Hardwear Detail
EUR 84.50
I seriously cannot keep my eyes of this romper. It looks so edgy and elegant at the same time. I love when clothes hug the waist as this one does. 10 out of 10 from me.
2.Pink floral print draped sleeve  £58.00
This dress is so vivid and fun… You will definitely will stand out from the crowd with this piece. The lace detail really spices things up and gives some subtle elegance.
3.'Paige' Metallic Embroidered Chiffon Shift Dress
EUR 168.33
The elegant small dress really caught my eye, while browsing through the Nordstrom site. I like how simple and eye catching this dress looks. It is simple and perfectly suitable for a dinner on a fancy restaurant.
    4. Rehab Metallic Pencil Skirt
$48.00
I'm not sure if this combo is something I would be brave enough to wear, but I more than love it on this model. She looks so sheek and classy and this warm tone of the dress brings out her skin tone so perfectly… Argh… Perfection.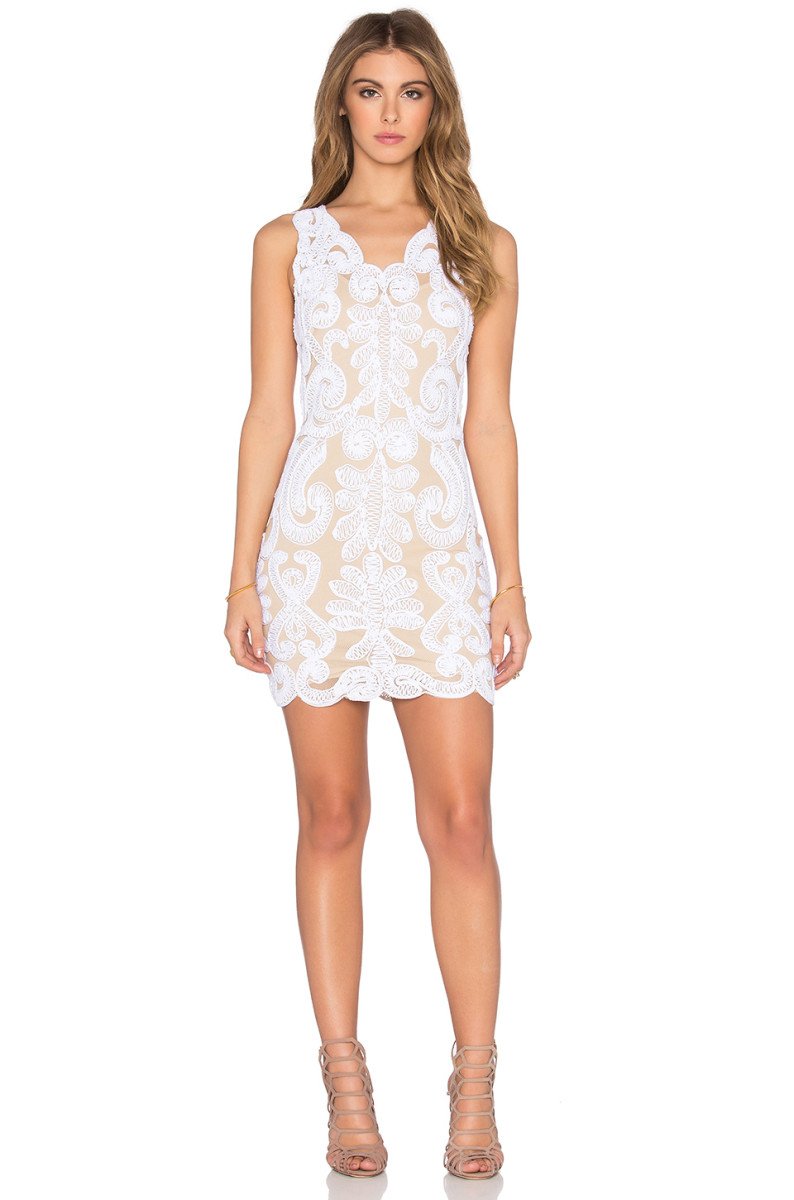 5.  REVOLVE Embroidered Mini Dress
$340.00
This dress is for the girl who's always up for a glass of champagne. For the girl who likes to keep her closet as filled with as her social calendar, there's NBD.The young-at-heart line features dresses that every it girl covets and pieces that are sexy, flirty, fun and now.
______________________________________________________________
HOPE YOU FOUND THE POST HELPFUL 
If you want to get notified when I post something new FOLLOW THIS BLOG. <3