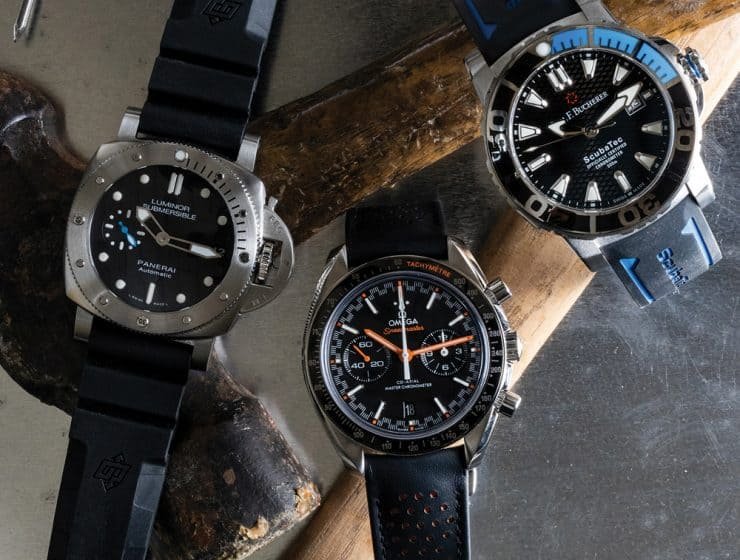 Be it Valentine's Day, Christmas, or a birthday, there are many occasions where you'll be looking to buy the perfect present for your husband or boyfriend.
One gift that no man refuses is a luxury watch. They're smart, stylish, timeless, practical, sophisticated, and they can match well with suits for work, with casual clothes, or party attire. This article brings together five of the most splendid watches in Kansas City you should consider getting for your man, whatever the occasion.
1. Rolex Cosmograph Daytona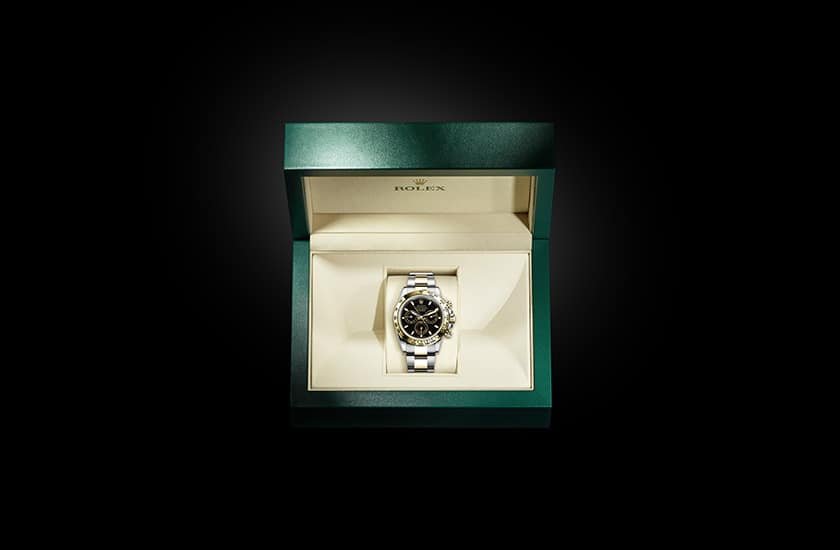 Rolex has a long history of producing the highest quality luxury watches in the world. They bring together fashion, style, and functionality into an expertly crafted piece of machinery. The Cosmograph Daytona, first introduced in 1963, is no exception.
The Cosmograph Daytona comes in a variety of stunning colors and shades, with strikingly elegant yet masculine shapes with a dash of audaciousness. This watch will go well with your man's suit and smart clothing. A timeless accessory.
Waterproof, self-winding, precise, and incredibly reliable, the Rolex Cosmograph Daytona doesn't just tell the time; it doubles up as a chronograph using three dials in the center and click buttons on the side. The materials are beautiful and comfortable.
This watch is for a stylish, bold man who likes a sporty look and also appreciates precision engineering, balance, and symmetry.
2. Cartier Santos 100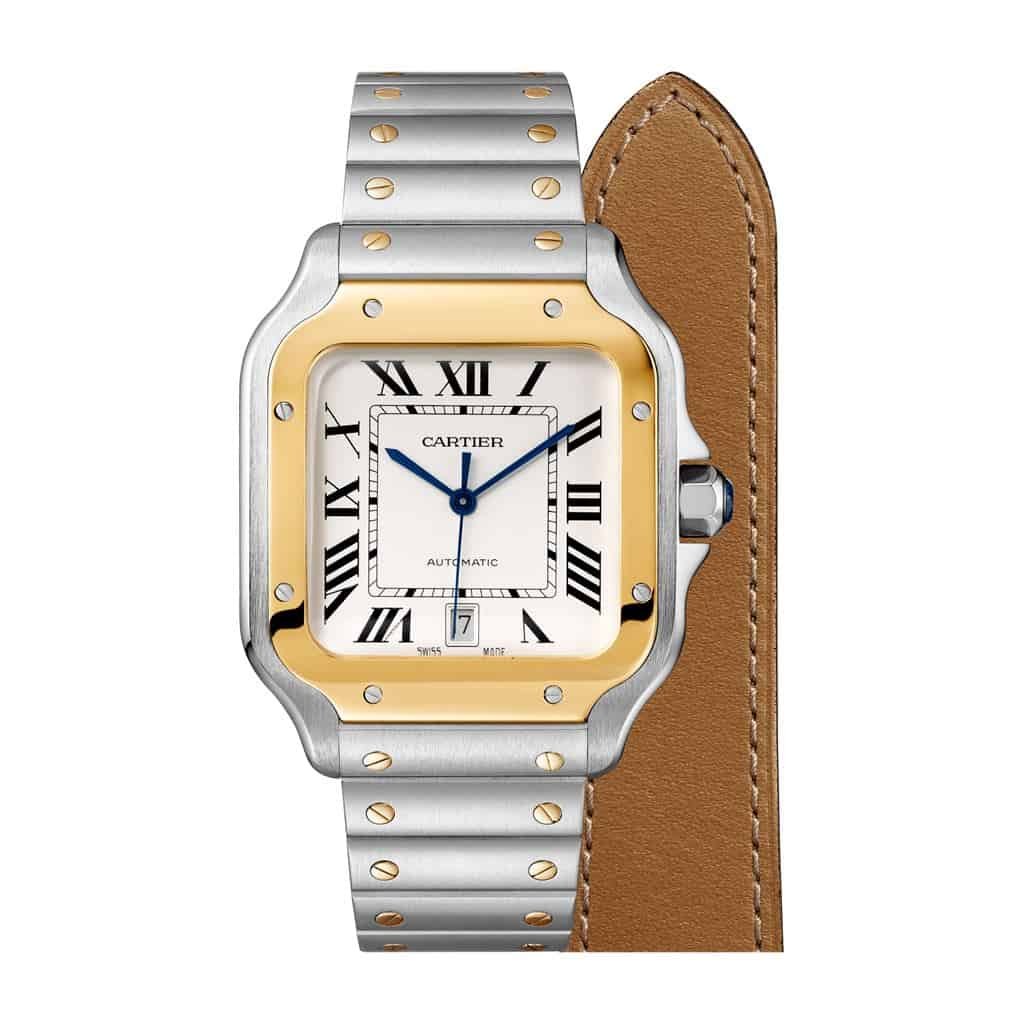 Cartier is known for its unique style compared to other luxury watchmakers that play it safe. As a well-established French jeweler and watchmaker, they have produced some beautiful, timeless pieces since they were founded in 1847, and are considered one of the most prestigious jewelry manufacturers in the world. 
The Cartier Santos 100 manages to be both intricate and masculine at the same time. The watch combines traditional and modern elements to create a powerful impression. It looks both modern and antique, with elegant roman numerals instead of numbers, a large face, a square-shaped architecture, and sword-shaped clock hands.
The Cartier Santos 100 is water resistant up to 100 meters and has a scratch-resistant sapphire crystal casing. It also uses a Cartier Calibre Swiss-automatic movement, ensuring exceptional performance and durability.
This kind of watch is for a guy who likes something different and antique, but also modern and strong.
3. Baume & Mercier Classima 10214 40MM 
Baume & Mercier is another luxury watchmaking institution with over 100 years of watchmaking expertise. Their modern watches boast a simple, clean, and beautifully elegant design.
The Classima collection is undoubtedly beautiful and comes in a range of colors, shapes, and sizes, but the 10214 design is our top choice. The polished steel architecture and white background make the striking blue hands pop and provide balance to its color design. The watch has a chocolate brown leather strap that complements the design and colors. Flip over the watch and you'll be treated to the view of the Classima's internals, ticking away.
It has a 40 MM diameter and sapphire crystal case backing. The roman numerals are elegant and don't overpower the other elements of the watch face. This timepiece is for a man who likes minimalism, balance, and a touch of edge. It's a wonderful watch for the modern professional.
4. Panerai Luminor Marina PAM 00111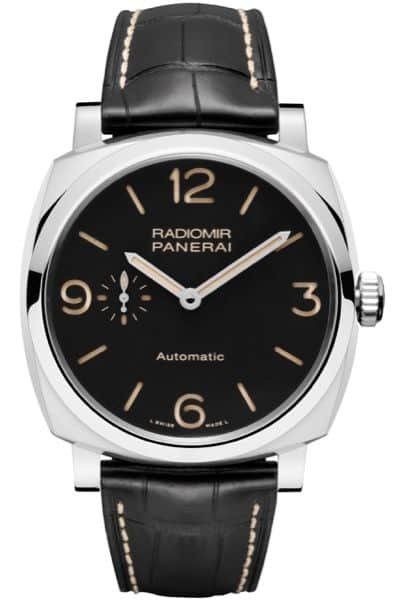 Panerai is a luxury Italian watchmaker, with their watches dating all the way back to 1860. Panerai watches are generally bold, robust and jazzy, pairing big watch frame designs with polished metals to accentuate their curves.
This description applies to the Luminor Marina PAM 00111 perfectly. This contemporary watch is sporty and snazzy and boasts a large polished steel casing. The bracelet is black rubber – an uncommon material for a luxury watch – but it complements the style and design perfectly. The basic numbers and lines for the watch face make it bold and modern.
The Panerai Luminor Marina PAM 00111 is water resistant up to 300 meters and is fully mechanical. Flip over the watch and you'll get a good look at the internals in their entirety. This watch is for a powerful man who likes to live big, in style.
5. Jaeger-Lecoultre Master Ultra-Thin Moon Automatic 
Jaeger-Lecoultre is an established Swiss watchmaker, well known for their uniquely sleek designs and emphasis on extravagance. This watch is a head turner with some unique features that you rarely find on many other luxury watches.
The Master Ultra-Thin Moon displays the date with a small, unique dial in the center of the watch face. As it spins, it shows the cycle of the moon.
The thin size and shape of the polished steel frame give the watch a light feel, and the markers on the watch face tell the time in an uncomplicated and elegant manner. The blue second hand against the white watch face makes it all come together perfectly.
The Jaeger-Lecoultre Master Ultra-Thin Moon has a water resistance of five bar and uses 30 jewels in its construction. This dazzling watch is nothing short of magnificent and would suit a sophisticated man with an eye for perfection.
---
Thanks for reading 5 Luxurious Watches your Man will Love!

---
READ MY PREVIOUS POST: 3 TIPS FOR ADJUSTING TO A CRUELTY FREE LIFESTYLE